Comprehensive Care
We take a full body approach, making sure we understand how all aspects of your health are working together to truly treat the root of the problem, not just the symptoms.
Full Attention From Providers
Once you are in the exam room, you have our complete and undivided attention. We will do what we need to help you reach your health goals.
A Caring Environment
When you walk through our doors, you become one of the family. We care for you as we would care for our loved ones—with focus and compassion.
DID YOU KNOW?
Our practice is part of a program called Primary Care First. This innovative program gives us access to new and increased resources, which allows us to provide you with the best care possible.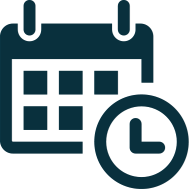 If you are interested in becoming a new patient, and are not capitated to us with your insurance, then wait times will vary. Appointments are usually 1-2 hours. Please plan accordingly and keep this in mind when scheduling your visit.
FAQs
Should I arrive early for my appointment?
Yes! We recommend that all patients arrive at least 15 minutes prior to their appointment in order to complete any necessary paperwork.
Do you see children?
No. We see adults 18 years of age or older.
Are you taking new patients?
Due to capacity limitations, we can only take new patients who are enrolled in Medicare. Please call 215.258.3810 for more information.
Do you have weekend hours?
Unfortunately, we do not. However, one of our providers is always available 24/7 for medical emergencies. We refer to Grandview Urgent care centers, if appropriate, who have access to our patients medical information, and send us their records immediately after being seen.
Do you draw blood work in the office?
No – blood work is done off site.
Do you take credit cards?
Yes! We accept Visa, Mastercard and Discover cards.
What insurances do you accept?
We participate with most major insurance plans. Please contact our Billing Department at 215.258.3810, Option 7 for confirmation.
Do I need a referral?
No. However, if your insurance is an HMO you will need to change your primary care provider to Dr. Kuhar.
What if I need a referral for a specialist?
We are happy to provide our patients with appropriate referrals. However, we require three full business days to process the request.
Do you accept patients in capitated HMO insurance plans?
For Aetna and Keystone HMO's, we are capitated. For other HMO's, the capitation may be different, so you will need to verify participation with our office when scheduling your first appointment.
If I'm in the hospital, will the physicians come to see me?
Our doctors do not make rounds at the hospital. You will, however, be seen by the physicians on staff at the hospital.
Is there a provider on-call after hours?
Yes! Our answering service will contact the provider that is on call.
What if I don't have insurance?
Please contact our office for pricing information and assistance at 215.258.3810.
Myself and/or a loved one have complex needs. Can you accommodate us?
Our Care Manager treats patients with a variety of medical and social backgrounds often. The Care Manager provides follow-up and management for patients being discharged from the hospital or emergency department. He/she also assists with coordinating services through referrals and community based resources, and can provide social service assistance to patients in the practice.