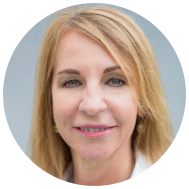 Dr. Kuhar is a native of Philadelphia, PA. She attended St. Joseph's University where she received her undergraduate degree in biology. In 1987, she completed her medical degree at Philadelphia College of Osteopathic Medicine, and completed her residency in Internal Medicine at University of Pennsylvania/Presbyterian Medical Center. Dr. Kuhar practiced internal medicine in Bala Cynwyd, PA for two years before accepting a full time position in Emergency Medicine at Presbyterian Medical Center University of PA in Philadelphia. She later joined the staff of Grandview Hospital, where she built a strong patient following at their Souderton, PA office. In April, 2002 she moved just two miles away to her current Silverdale, PA office, where she opened her independent practice, Kim P. Kuhar, D.O., Internal Medicine, P.C. She is board certified in Internal Medicine by the American Board of Internal Medicine.
Certification:
American Board of Internal Medicine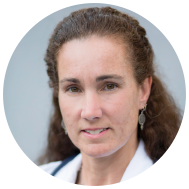 Dr. Niccole Oswald, MD is a native of Montgomery County, PA. She attended Muhlenberg College in Allentown, PA, where she received her undergraduate degree. In 1999, she obtained her medical degree from Jefferson Medical College in Philadelphia, and completed her residency at the University of North Carolina in 2002. At UNC, she served on the faculty as an associate clinical professor in the Department of Family Medicine, teaching and practicing in a rural county adjacent to the University. For the next three years, she practiced OB, ER, outpatient and inpatient medicine before returning to PA to be closer to family. In March of 2007, she joined Dr. Kuhar and the Kuhar Medical family. She is board certified in Family Medicine. Dr. Oswald enjoys spending time with her family including two children, gardening, and coaching youth lacrosse.
Certification:
American Board of Family Medicine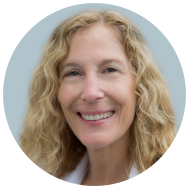 Polly James, CRNP received her undergraduate degree from Gwynedd Mercy University and worked as a RN in Orthopedics, as well as in a progressive care unit at Grandview Hospital for 15 years. While working as a nurse, she received her graduate degree from DeSales University as a Family Nurse Practitioner in 2014. Polly obtained a Master's of Science in Nursing, and became a Family Nurse Practitioner. After graduation, she practiced Pulmonary and Sleep medicine, providing both inpatient and outpatient care. She then joined Dr. Kuhar's practice in June, 2016. She is certified through the American Nurses Credentialing Center and is a member of the American Association of Nurse Practitioners.
Certification:
American Nurses Credentialing Center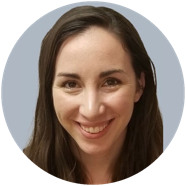 Melissa Wagner, CRNP has worked in healthcare for over 10 years. She began her career as an RN. Working at Lehigh Valley Hospital, Doylestown Hospital, and Abington Hospital, Melissa found a passion in helping others. She mostly worked with the medical surgery department, but she has experience in orthopedics and neuro. While working from 2011-2018, Melissa decided to go back to school for her FNP degree at La Salle. She graduated in 2011 with her BSN and 2018 with her MSN. Afterwards, she worked as a CRNP at TriValley North Willow Grove. She grew up in Perkasie and still lives in Bucks County. She loves to spend her free time with her husband, two young kids and their dog. She also likes to read and bake!
Certification:
American Association of Nurse Practitioners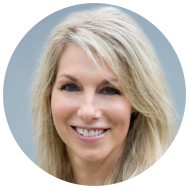 Lavonne is a licensed cosmetic skin therapist with a concentration in Medical Esthetics, and is affiliated with board-certified internal medicine and dermatology practices. Specializing in the overall health and well-being of the skin for the past 15 years, she has experience in a wide variety of procedures. Her specialties include cosmetic consulting, microneedling, PRP facial rejuvenation and hair restoration, microdermabrasion, chemical peels, dermaplaning, clinical facials, laser hair removal, fractional resurfacing, IPL photofacials, and vessel treatments for the face. She also counsels her patients on the importance of knowing how to properly care for and maintain vibrant healthy skin.